Theocracy is ready to release their new album "As the world bleeds" on November the 25th. Their latest release "Mirror of Souls" in 2008 was an absolute fantastic album. I can't wait to check their new album out.
Theocracy doesn't really need an introduction. The band from Georgia – USA is now fully armed with 5 men. After Mirror of Souls, a bassist and guitarist were added to complete their line up. The excellent thing is that they can go live!
Back to the new album:  It contains 10 songs with a total playing time of 57 minutes. The album is mastered by Mika Jussila who also did Nightwish, Stratovarius, Children of Bodom. The artwork is done by Felipe Machado Franco (Blind Guardian, Rhapsody of Fire, Iced Earth). Not the smallest names!
It starts with 'I AM', a 11 minute song. First impression: awesome!!!!! This is melodic/progressive powermetal as it shoold be! It starts off slow with clean and clear vocals, and after that it's a great journey through the song where a lot happens, not a boring moment. They play fast, slow, multi vocals. An excellent way to start an album. It continues with 'The Master Storyteller' which starts pretty fast and continues like that, technically super! These guys really rock!
'Nailed' starts with some choir chanting and turns in bit of fast trashy song. The vocals are very melodic. 'Hide in the Fairytale' reminds me a bit of the old album and it shows the progress they made. 'The gift of Music' starts of as a nice ballad, comparable to Avantasia, but ends full force metal power (what a blast!). '30 Pieces of Silver' is a fast pace song with multi vocals and fast guitar riffs. 'Drown' is more a lingering song. 'Altar to the Unknown God' has some fast vocals supported by melodic guitars. 'Light of the World' let's you rock on with great guitars till the last song on the album: 'As the World Bleeds'. This song starts with a piano and a clear voice backed up by some drums, but after a minute the full force is available: fast and furious. Fast guitar riffs, great vocals, excellent drumming and bass. Very melodic and fast.
To come to a conclusion: Pre-order!!!!! This is an absolute must have for every metal fan. The best album produced so far by Theocracy and they proved themselves again to be at the very top in the Power Metal Universe.
Rating: 10/10
A Hint: They perform in Barneveld in The Netherlands on the 21th of October. Believe it or not: price €10.  For more information (other European tour dates below).
Track list:
01. I Am
02. The Master Storytelle
03. Nailed
04. Hide In The Fairytale
05. The Gift Of Music
06. 30 Pieces Of Silver
07. Drown
08. Altar To The Unknown God
09. Light Of The World
10. As the World Bleeds
Line-Up:
Matt Smith: Vocals
Val Allen Wood: Lead guitar
Jonathan Hinds: Guitar
Jared Oldham: Bass
Shawn Benson: Drums
Discography:
2003: Theocracy [Metal Ages]
2008: Mirror of Souls [Ulterium Records]
2011: As the World Bleeds [Ulterium Records]
European Tourdates:
October 21st – Stedsj – Barneveld, Netherlands
October 22nd – Metal Church – Eckernförde, Germany
October 23rd – Randal Club – Bratislava, Slovakia
October 24th – Collosseum Club – Kosice, Slovakia
October 25th – Barrak Music Club – Ostrava, Czech Republic
October 26th – Exit-Us Chmelnice – Prague, Czech Republic
October 28th – Rampe Club – Bubikon, Switzerland
October 29th – Rock Without Limits – Balingen, Germany
Weblinks: Website / Facebook / Twitter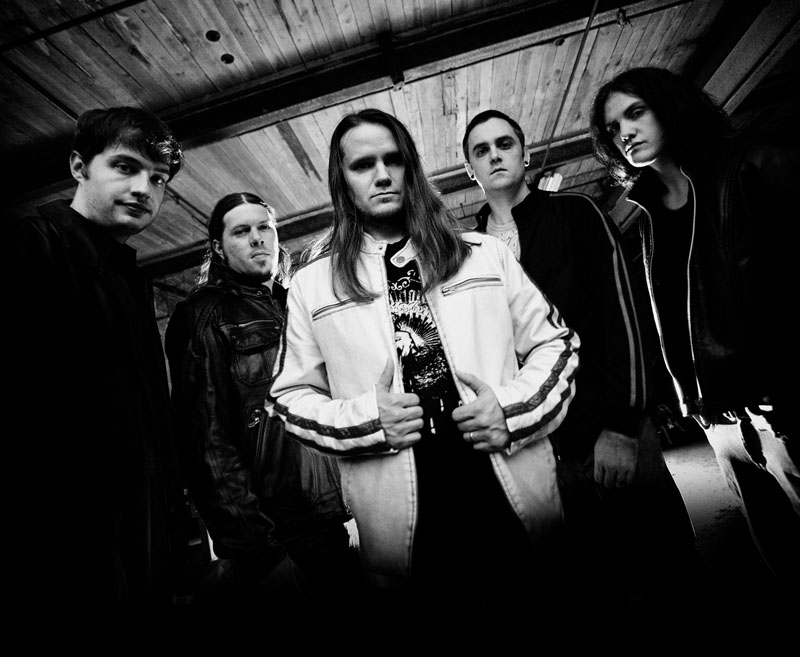 Written by: Arjan Tijhof