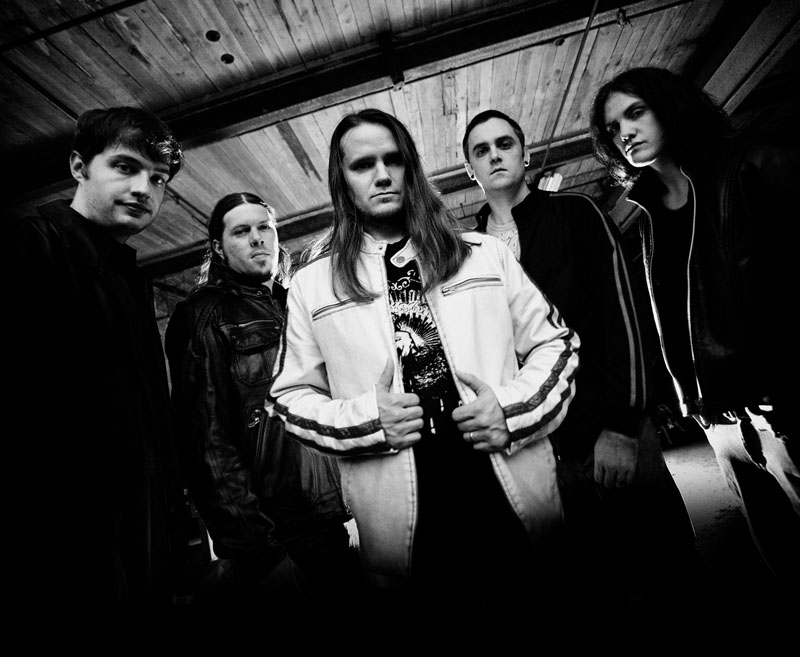 The Athens, Georgia-based melodic metal band Theocracy issued the following message:
We're very excited and proud to announce that we've just received word from our record label, Ulterium Records, that "As The World Bleeds" has charted at #40 on the Billboard Heatseeker Chart in its first week of US release. The album has been critically acclaimed by press and fans worldwide as Theocracy's strongest to date, and now we certainly have the numbers to back it up. 
The band thanks you all for buying an original copy of the album and we realize that it's you, our fans, that are responsible for making this release such a success.
Vocalist Matt Smith had the following to say about the news: "I never even entertained the possibility of being on Billboard with what we do. This only happened because of your support, so thank you guys so much!"
Theocracy's critically acclaimed album "As The World Bleeds" is now available in North America and Europe. If you haven't ordered your copy you can do so at all of the usual outlets including: amazon.com, amazon.de, and Itunes.
Listen to the new song Nailed below and check out the album teaser for As The World Bleeds. Below also some quotes from reviews for Theocracy's new masterpiece As The World Bleeds have now been published. Have a look below for a small sample of what the journalists are saying about their journey through the new album:
"The bottom line is that is refreshing to have these guys back with a powerful new record, full of bombastic hooks and melodies. The most complete album to date and full of unforgettable tracks." My Global Mind Webzine / Denys
"As the World Bleeds" is an album that, just like its predecessors, is very impressive. Or to keep it within the frame of reference of the band: heavenly!" Lords of Metal / Patrick
"This is an absolute must have for every metal fan. The best album produced so far by Theocracy and they proved themselves again to be at the very top in the Power Metal Universe". The Metal Resource / Arjan
"For the third release Smith has surrounded himself for the first time with a full band, and the difference is noticeable. One word: solos! The lead guitar work of Val Allen Wood adds a healthy dose of shredding madness to the recipe and the guitar work in general is the star of the album. Not to say Smith himself isn't on excellent form here, the man delivers his best vocal performance to date." Black Wind Metal
"As The World Bleeds" track listing;
01. I AM
02. The Master Storyteller
03. Nailed
04. Hide in the Fairytale
05. The Gift of Music
06. 30 Pieces of Silver
07. Drown
08. Altar to the Unknown God
09. Light of the World
10. As the World Bleeds
Weblinks: Website / Facebook / Twitter